The southern hemisphere largest brain research group delivering online.
The Florey Institute of Neuroscience and Mental Health is the largest brain research group in the southern hemisphere.


A shared sense of purpose
The starting point was to establish a shared understanding of the website's purpose. A persona workshop with stakeholders across The Florey provided valuable insights.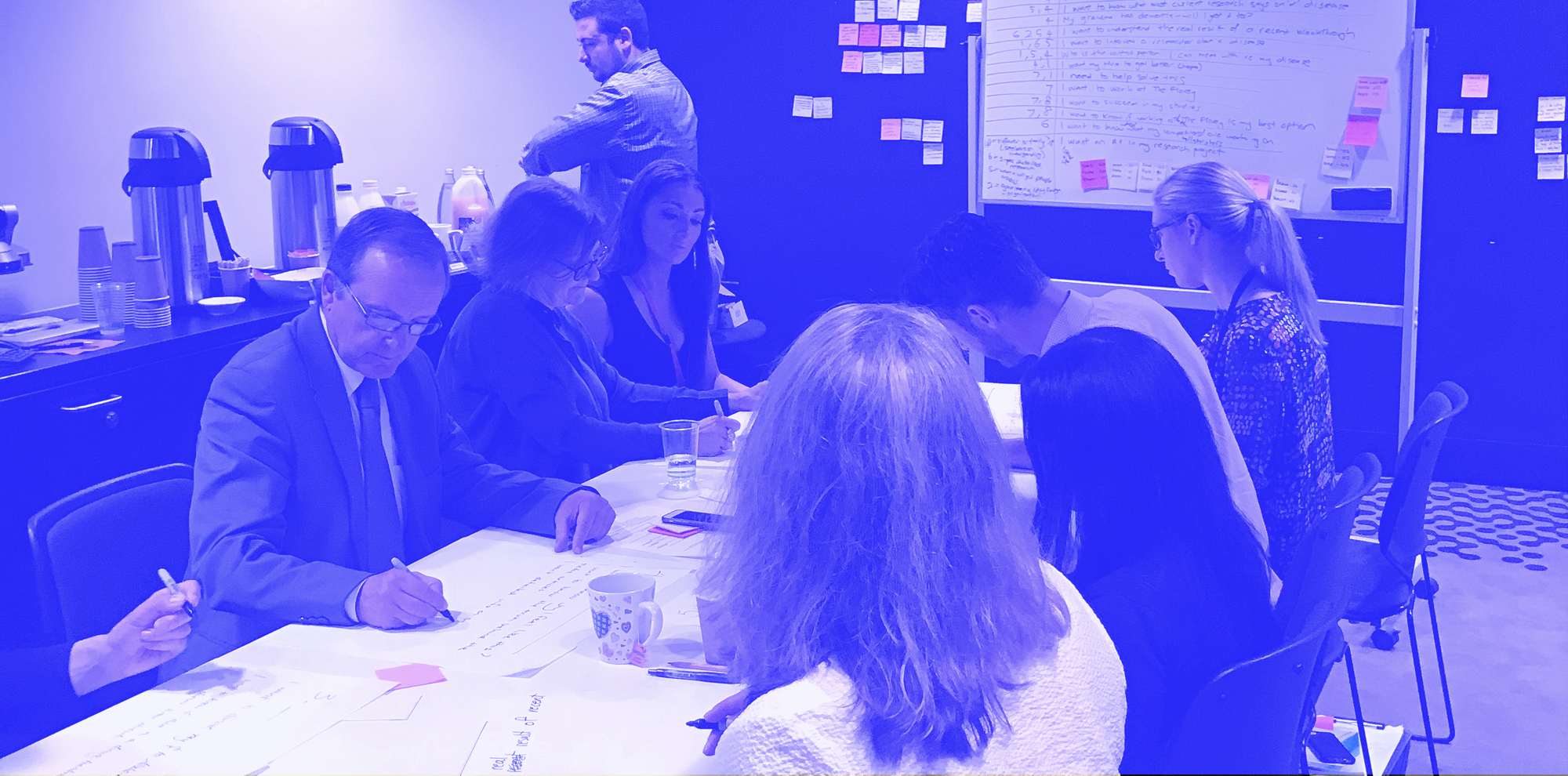 Getting to know the Florey and their purpose.
Behavioural personas kept the project team focused on the priority user-centred tasks. For any given brain disease or disorder people want to know:

• The symptoms, causes, and treatment in plain language
• Related research projects including a layperson summary
• Latest clinical trials
• The care and support options

The Florey relies on generous donors and research grants to fund its important work. The website needed to explain "How the Florey is making a difference now and into the future?" Other personas were more research-centric. Their focus is on the researchers and what they have achieved. The purpose was becoming clear. To communicate the Florey as an authoritative source of truth for brain research. To share the progress made and provide hope.

Keyword research highlights further opportunity
Keyword research highlighted that only 30% of traffic was coming from searches related to diseases and disorders. The Florey was appearing on the second and third pages for many diseases and disorders. A key opportunity for growth that helped inform the information architecture and design.

A complex and challenging design brief
The Florey is a world-leading research institute. It was important for the design to convey notions of excellence, energy and integrity.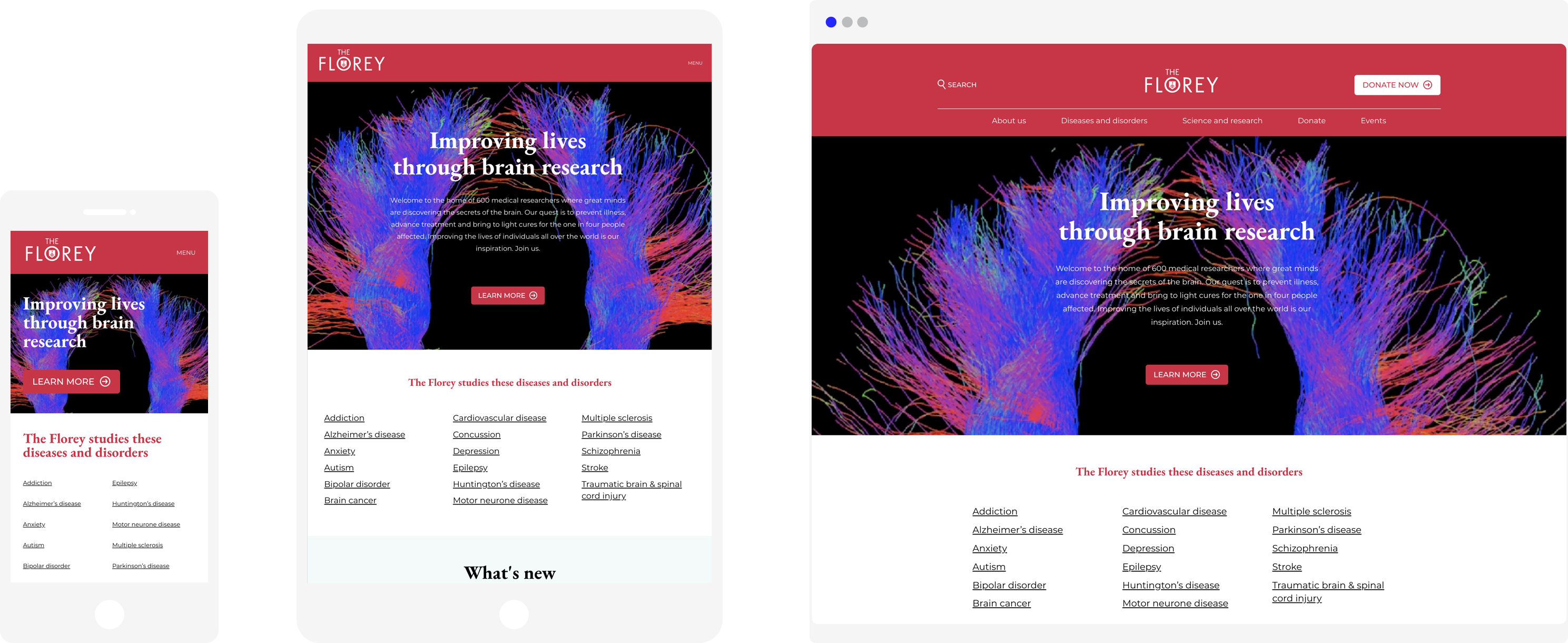 The brief was complex and challenging:

• Create a modern design that is clean, attractive and sophisticated
• Appeal to the needs of the research community
• Create an approachable and accessible resource for people affected by brain disease – the individuals, families and carers

The result is a modern, accessible design.

Defining what success looks like
Objectives were clearly defined from the outset with the Florey. Goals were explored in the context of acquisition, behaviour and outcomes. The solution honed in on the strengths of the Florey that would help achieve those goals. The outcome designed to help Florey improve the lives of people affected by brain disease.

Visit florey.edu.au
Role Research, Workshop Facilitation, UX/UI
Agency Lemonade

Year 2018